Visionary scientist visited the country three times and once even sent a message of encouragement to students sitting the college entrance exam
14 March 2018 | Stephen Chen – Tony Cheung | South China Morning Post
"It would not be much of a universe if it wasn't home to the people you love," Stephen Hawking once said.
Those words resonated across the world on Wednesday as news of his death broke, including in China where the visionary British scientist enjoyed cult status, beloved and admired by academics, students and even the state.
The theoretical physicist who was considered to be the world's greatest living scientist died peacefully at his home in Cambridge on Wednesday at the age of 76, according to his family.
"We are deeply saddened that our beloved father passed away today," his children, Lucy, Robert and Tim said in a statement. "He was a great scientist and an extraordinary man whose work and legacy will live on for many years. His courage and persistence with his brilliance and humour inspired people across the world … We will miss him forever."
The man who pondered the mysteries of the universe and explained them to fascinated lesser mortals with insight and humour left behind a planet that was already missing him sorely.
"Professor Hawking's work and spirit has inspired many young people. Even in recent years he continued to publish papers with big ideas that generated lasting ripples among physicists," said Wang Yi, an assistant professor of physics at the Hong Kong University of Science and Technology, who worked in an office next to Hawking's from 2013 to 2015.
"We are losing not only one of the most important physicists, but a great human being."
Wang recalled how Hawking worked until late at night in his office at Cambridge University, even in the final years of his life.
"It wasn't easy [for young researchers] to slip out to the pub when the light was still on in his room," he said.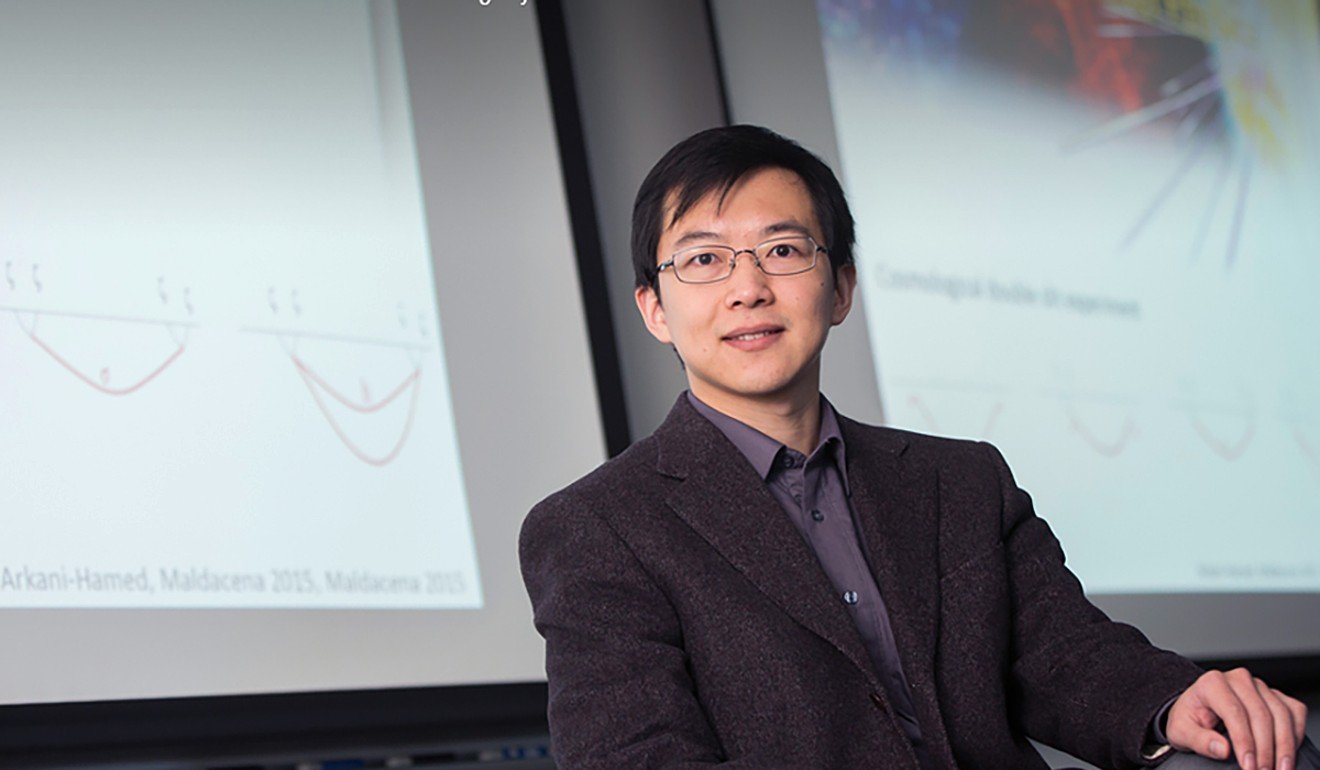 Wang Yi worked in an office next to Hawking's from 2013 to 2015. Photo: HKUST
In Beijing, the Foreign Ministry expressed China's deep condolences, with spokesman Lu Kang stating: "Hawking made a great contribution to science and humanity. He will always be remembered."
China's internet was flooded with hundreds of thousands lighting virtual candles on Weibo, China's version of Twitter, or spreading news of his death and sharing condolence messages.
One post that was widely shared was an illustration of Hawking's wheelchair, with the caption: "Travel well, you are now in a parallel universe."
Another Weibo user said: "This is the man who got me interested in physics. His death is a loss for the whole of mankind."
While the most liked comment read: "He hasn't left us. He has gone to where he belongs – the universe."
Hawking, who thrilled China's youth by interacting with them online, once even sending a message of encouragement to students taking their gaokao university entrance exam, might have been pleased to know his followers on Weibo crossed the four million mark on Wednesday.
His Chinese audience also loved his sense of humour. "I like Chinese culture, Chinese food and above all Chinese women. They are beautiful," he once told hundreds at a seminar in Beijing, to their delight.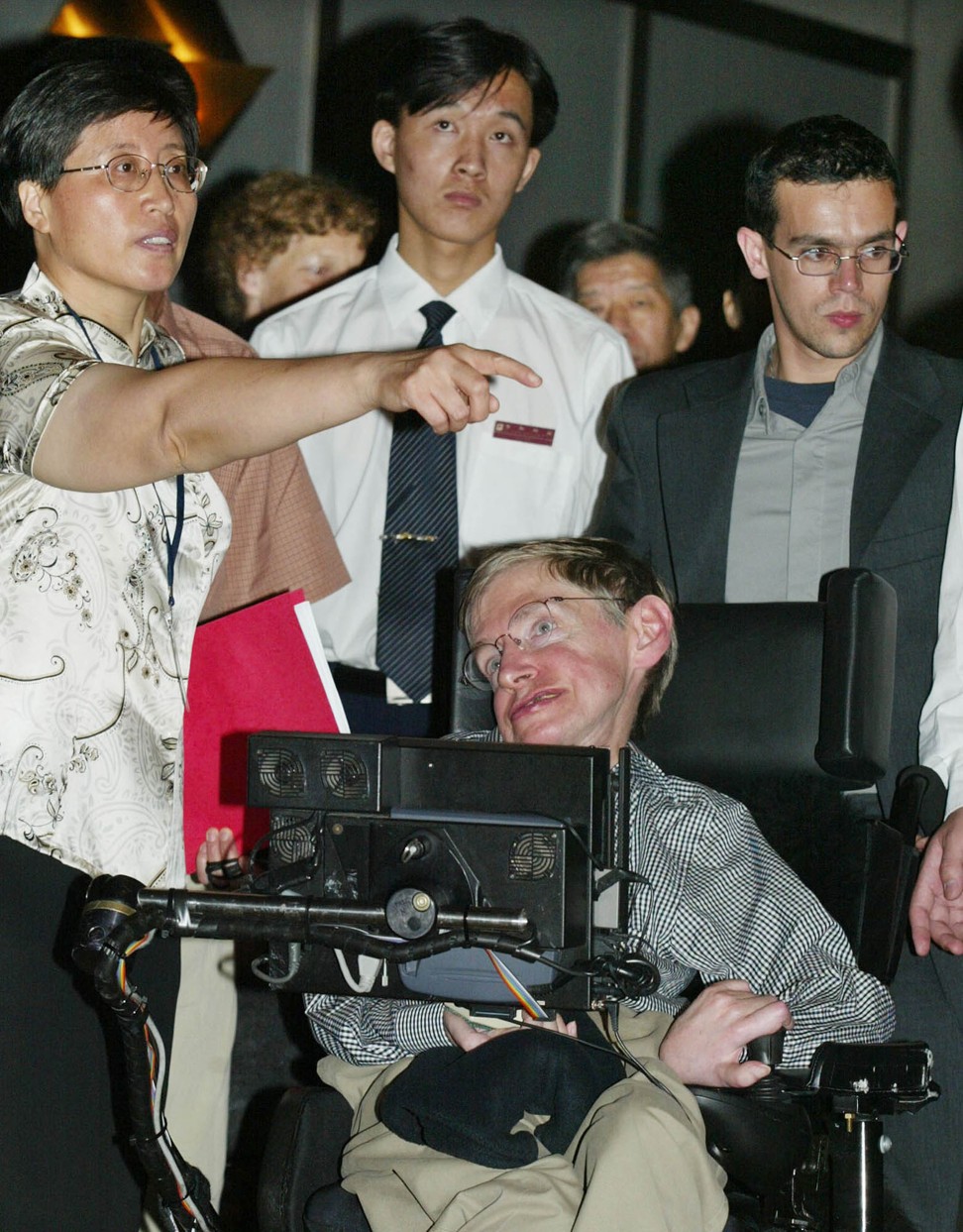 On a more serious note, he also warned China last year that the rise of artificial intelligence could be "either the best or the worst thing ever to happen to humanity".
While China's technology companies have been going all out to compete with Western rivals to dominate the field, it was a sobering reminder to hear one of the most brilliant minds in the world caution that it could backfire.
Hawking was famous for his breakthrough discoveries regarding black holes, relativity and the origins of the universe, widely popularised in his seminal work, A Brief History of Time. The book was credited with enlightening the world through the beauty of science.
When he was 21, Hawking was given only a few years to live after developing amyotrophic lateral sclerosis, a debilitating neurological disease that reduced him to moving around in a wheelchair and speaking through a voice synthesiser. He overcame the odds to become one of the world's longest survivors of the illness.
"The difficulties he encountered are beyond the imagination of ordinary people," said Wang, who was a Stephen Hawking Advanced Fellow.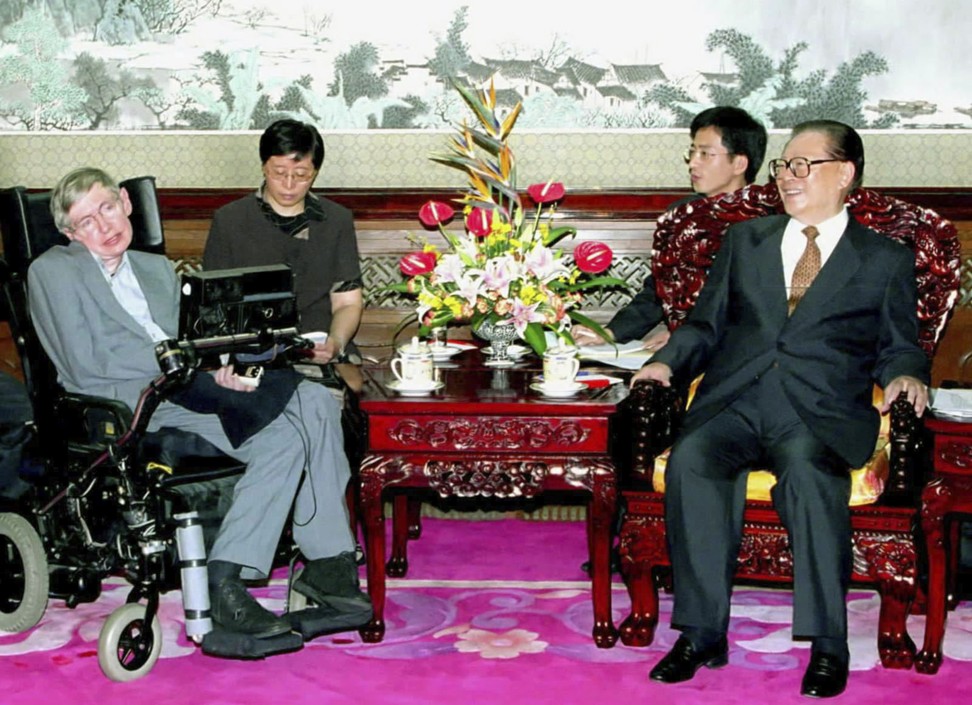 Hawking, who visited China in 1985, 2002 and 2006, stopped in Hong Kong during his third trip.
He was a huge hit in the city, where he inspired many when he publicly passed a message to a quadriplegic, saying: "While there's is life, there is hope."
The man, Tang Siu-pun, better known as Ah Bun, had been pleading for the legalisation of euthanasia in the city.
Hawking told Tang during a press conference that it would be a "great mistake" if he ended his life. Tang later said Hawking had made him realise he was not "completely useless". He died in 2012.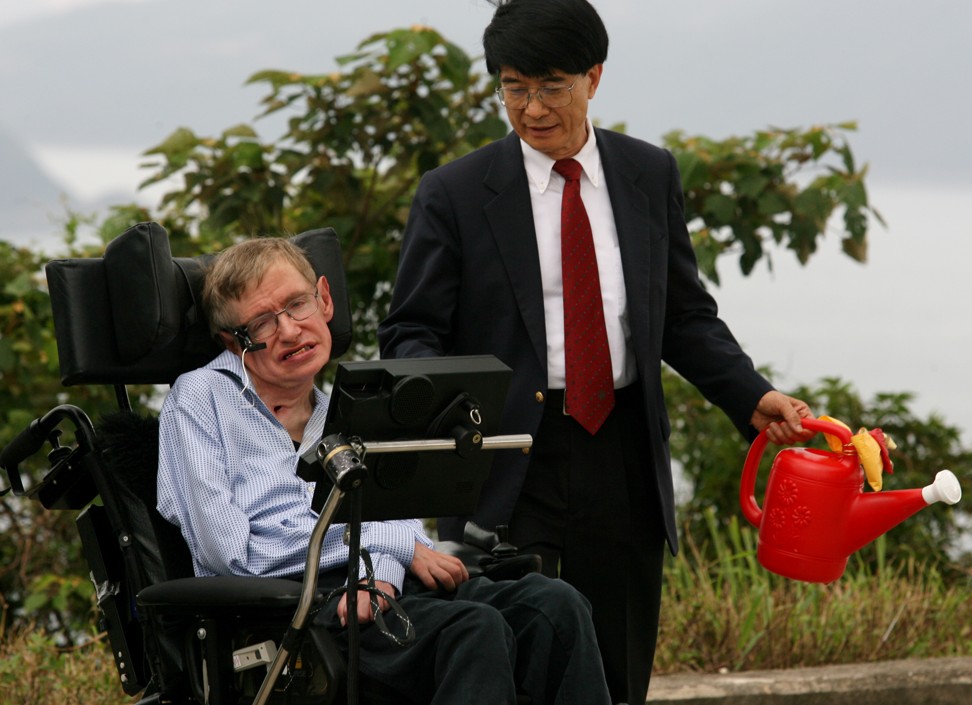 "The number of applicants for [subjects at the university's] science faculty increased because of him," he said. "That was also not long after Hong Kong went through a financial crisis, so a lot of people admired how Hawking maintained a strong will despite the disabilities. He was a good example for our young people."