16 April 2018 | BBC 
"Despite living and working in the UK for decades, many of the so-called Windrush generation are now being told they are here illegally because of a lack of official paperwork.
Who are they?
Those arriving in the UK between 1948 and 1971 from Caribbean countries have been labelled the Windrush generation.
It began on 22 June 1948 when the ship MV Empire Windrush arrived at Tilbury Docks, Essex, which brought workers from Jamaica, Trinidad and Tobago and other islands, as a response to labour shortages in the UK.
The ship carried 492 passengers – many of them children.
It is unclear how many people belong to the Windrush Generation, since many of those who arrived as children travelled on parents' passports and never applied for travel documents – but they are thought to be in their thousands.
There are now 500,000 people resident in the UK who were born in a Commonwealth country and arrived before 1971 – including the Windrush arrivals – according to estimates by Oxford University's Migration Observatory.
The generation's end
The influx ended with the 1971 Immigration Act, when Commonwealth citizens already living in the UK were given indefinite leave to remain.
After this, a British passport-holder born overseas could only settle in the UK if they firstly had a work permit and, secondly, could prove that a parent or grandparent had been born in the UK.
Many of the arrivals became manual workers, cleaners, drivers and nurses – and some broke new ground in representing black Britons in society.
The Jamaican-British campaigner Sam Beaver King, who died in 2016 aged 90, arrived at Tilbury Docks in his 20s before finding work as a postman.
He later became the first black Mayor of Southwark in London.
The Labour MP David Lammy, whose parents arrived in the UK from Guyana, describes himself as a "proud son of the Windrush".
He later became the first black Mayor of Southwark in London.
The Labour MP David Lammy, whose parents arrived in the UK from Guyana, describes himself as a "proud son of the Windrush".
Those who lack documents are now being told they need evidence to continue working, get treatment from the NHS – or even to remain in the UK.
Michael Braithwaite, 66, moved from Barbados to the UK when he was nine with his father who took up work at the Post Office.
But last year, when he was working as a special needs teaching assistant, he was let go because he couldn't provide proof of his legal living status.
The Guardian newspaper has highlighted a number of cases of such people being threatened with deportation.
What has the government said?
The Home Office said delegates at this week's Commonwealth heads of government meeting in London would discuss the situation.
Immigration Minister Caroline Nokes told BBC Radio 4's World At One programme the government had "absolute responsibility" to prevent further "mistakes".
She said she was "personally sorry" to those affected.
Meanwhile, 140 MPs from across politics have written to Prime Minister Theresa May calling for an "immediate and effective" response to the concerns.
What about other Commonwealth arrivals?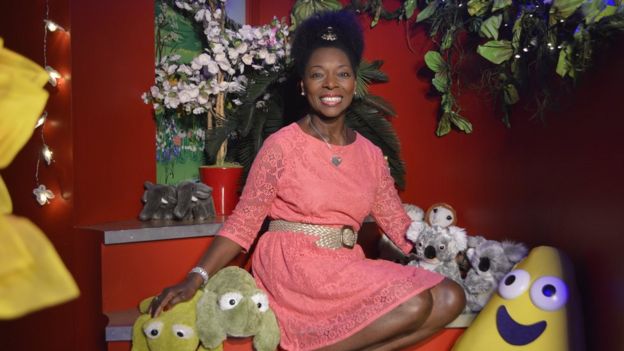 Not everybody who arrived in the UK during the period faced such problems.
Children's TV presenter Floella Benjamin, who was born in Trinidad, said: "I could so easily be one of the Windrush children who are now asked to leave but I came to Britain as a child without my parents on a British passport."
Baroness Benjamin, 68, moved to Beckenham, Kent, in 1960.
"Before 1973 many Caribbean kids came to Britain on their parents' passport and not their own. That's why many of these cases are coming to light," she said.
How is the campaign progressing?
More than 130,000 people have signed a petition calling on the government to grant an amnesty to anyone who arrived in the UK as a minor between 1948 and 1971.
Its creator, the activist Patrick Vernon, calls on the government to stop all deportations, change the burden of proof, and provide compensation for "loss and hurt".
Mr Vernon, whose parents migrated to the UK from Jamaica in the 1950s, called for "justice for tens of thousands of individuals who have worked hard, paid their taxes and raised children and grandchildren and who see Britain as their home."
However, some people have objected to the word "amnesty" – saying it implies the Windrush generation were not legally entitled to live in the UK in the first place.
How are the Windrush celebrated?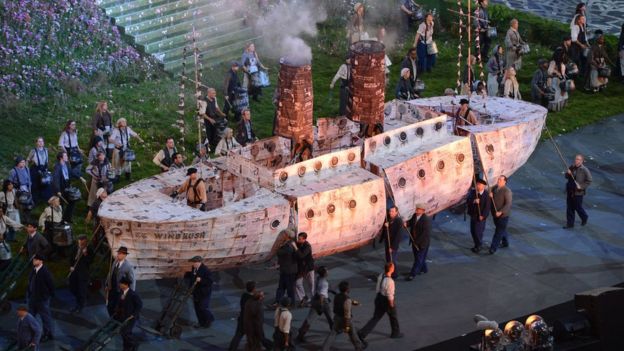 Events are held annually to commemorate the ship Windrush's arrival 70 years ago, and the subsequent wave of immigration from Caribbean countries.
A model of the ship featured in the opening ceremony for the London 2012 Olympic Games, while the lead-up to Windrush Day on 28 June is being marked with exhibitions, church services and cultural events.
They include works by photographer Harry Jacobs, who took portraits of Caribbean families coming to London in the 1950s, which are being exhibited in Brixton, south-east London.
---
2. Windrush-era citizens row: timeline of key events
16 April 2018 |Kevin Rawlinson | The Guardian
Tuesday 28 November 2017 Paulette Wilson, who has lived in the UK for more than half a century, speaks to the Guardian about her treatment at the hands of the Home Office. The government had threatened to send her to Jamaica – a country she has not seen since she left it at the age of 10.
Friday 1 December 2017 Anthony Bryan becomes the second of the Windrush generation facing deportation under Theresa May's hostile environment policy to tell his story to the Guardian. Bryan's deportation to Jamaica was only cancelled at the last moment after a legal intervention. "They don't tell you why they are holding you and they don't tell you why they let you out. You feel so depressed," he said.
Thursday 11 January 2018 The government relents in Wilson's case, finally giving her official leave to remain in the UK. During her more than 50 years in the UK, Wilson had served food to MPs as a cook in the House of Commons and raised a family. But the Home Office did not initially believe she was in the country legally.
Wednesday 21 February 2018 "It's an appalling place to live. I'm a proud man; I'm embarrassed at my age to be living like this," Renford McIntyre tells the Guardian as the former NHS driver, who arrived in the UK in 1968, details how he has been left homeless, living in an industrial unit after being told he was not allowed to work and was not eligible for any government support.
Amber Rudd 'sorry' for appalling treatment of Windrush-era citizens Minister criticises Home Office and promises cases will be resolved in two weeks
Thursday 22 February 2018 The issue begins to snowball, as senior Caribbean diplomats urge the Home Office to adopt a "more compassionate" approachtowards retirement-age Commonwealth citizens. "In this system one is guilty before proven innocent rather than the other way around," the Jamaican high commissioner to London, Seth George Ramocan, says.
Saturday 10 March 2018 There is widespread outrage as it emerges a man who has lived in London for 44 years is told to produce a British passport or face a bill of £54,000 for cancer treatment – forcing him to go without. Official suspicion about his immigration status also led to Albert Thompson – not his real name – being evicted and spending three weeks homeless.
Thursday 22 March 2018 Theresa May refuses to intervene in Thompson's case, having promised to do so when confronted by the Labour leader, Jeremy Corbyn, at prime minister's questions. She says the decision lies with the hospital under her government's new rules, which place a responsibility on clinicians to decide whether or not a case is urgent and demand documents before giving treatment where they are thought not to be.
I'll fight for the Windrush generation – their treatment has been shameful Commonwealth migrants faced awful racism in the 50s and 60s. It makes me angry that today they are still fighting for respect
Monday 26 March – Monday 9 April 2018 Three more similar cases emerge: those of Sarah O'Connor; Elwaldo Romeo and Michael Braithwaite, who have each lived in the UK for more than 50 years. O'Connor was challenged to prove she was in the country legally by the benefits agency and Romeo received a letter from the Home Office saying he was "liable to be detained" because he was a "person without leave". Braithwaite, an experienced special needs teaching assistant, lost his job after his employers ruled he was in the country illegally.
Thursday 12 April 2018 International anger at Britain's treatment of the Windrush generation grows as Caribbean diplomats condemn the Home Office. "I am dismayed that people who gave their all to Britain could be seemingly discarded so matter-of-factly," says Guy Hewitt, the Barbados high commissioner to the UK.
UK still uncertain about Windrush-era deportations Senior minister says officials checking records to see if individuals wrongly removed
Friday 13 April 2018 Voices of opposition are also raised domestically, as four Church of England bishops join a call for an immigration amnesty for those people who moved to the UK from the Caribbean decades ago. They start a petition that is backed by more than 140,000 signatories by Monday.
Sunday 15 April 2018 Downing Street refuses a formal diplomatic request to discuss the issue at this week's meeting of the Commonwealth heads of government, leaving Caribbean diplomats with the impression the UK is not taking it seriously.
Monday 16 April 2018 Events begin to move quickly. The Labour MP, David Lammy, calls this a "day of national shame", telling the Commons: "Let us call it as it is. If you lay down with dogs, you get fleas, and that is what has happened with this far right rhetoric in this country."
The home secretary, Amber Rudd, announces the creation of a team dedicated to ensuring no more Windrush-era citizens be classified as illegal immigrants and acknowledges Home Office failings. She also promises none of them will be deported because of lack of paperwork.
More than 140 MPs from all parties sign a letter to the prime minister, demanding she find a "swift resolution of this growing crisis". The same day, it emerges that a man who moved from Jamaica in 1955 has spent the last seven years fighting the Home Office over his immigration status. Richard Stewart cannot afford the £1,400 fee to naturalise in the UK.
---

16 April 2018 | the SKWAWKBOX 
The House of Commons – and social media – have been rightly brimming with outrage at the injustice of the treatment of 'Windrush generation' immigrants to the UK from Jamaica as a result of Theresa May's "hostile environment" policies.
People who have lived in the UK as citizens for decades have been deported back to Jamaica, while others have had to leave employment or have been refused NHS treatment.
Home Secretary Amber Rudd admitted she had no idea how many people had been affected – but Immigration Minister Caroline Nokes admitted deportations had occurred.
This obscene phenomenon is rightly in the news because this year is the seventieth anniversary of the arrival of the vessel Empire Windrush with almost five hundred Jamaican people who were coming to the UK because we askedthem to come – the UK advertised offering cheap travel for any who wanted to come here to help fill labour shortages.
But it is not a new phenomenon – it has been underway since at least 2012, when then-Home Secretary Theresa May announced that she wanted to make the UK a "really hostile environment" for 'illegal' immigrants:
But that hostility was not reserved only for genuinely illegal immigrants, as these excerpts from a chilling 2013 video from the National Archives makes clear:
Made to look like an advert for tourism, the video mixes lavish depictions of the 'richness' of life in Jamaica and praise for the environment and people of the island with descriptions of 'easy' processes for obtaining documentation – against a backdrop of huge queues of people 'taking a number' or struggling to find a job.
It speaks condescendingly of the excitement of coming 'home' to the 'warm embrace' of family – for people who, it admits, might have been away for decades and spent only a tiny part of their lives in Jamaica – but can't completely avoid mention of the stigma of being deported or the apprehension of arriving to an alien environment.
It talks up the help available – which a Foreign Office official obliquely admits is to help discourage deportees from trying to return to the UK – and points them to charities where they can get help or temporary meals and accommodation. Remember Max Mosley's rightly-condemned comment about offering immigrants money to return home?
And it skates over the difficulty of finding a job – and the fact that finding one that pays enough to live off is harder still.
And all to a background of reggae music – because, well, it's talking to Jamaicans and what Jamaican doesn't feel better receiving bad news if there's reggae?
Be angry – no, be furious – about the way the Tory government is treating the Windrush Generation. Just don't think it's something that they only just thought up.
The full Foreign Office video can be seen at the National Archives site here.