Date | Author| Publisher
"The love that dare not speak its name" in this century is such a great affection of an elder for a younger man as there was between David and Jonathan, such as Plato made the very basis of his philosophy, and such as you find in the sonnets of Michelangelo and Shakespeare.
It is that deep spiritual affection that is as pure as it is perfect. It dictates and pervades great works of art, like those of Shakespeare and Michelangelo, and those two letters of mine, such as they are.
It is in this century misunderstood, so much misunderstood that it may be described as "the love that dare not speak its name," and on that account of it I am placed where I am now. It is beautiful, it is fine, it is the noblest form of affection. "
— Oscar Wilde
Irish writer Oscar Wilde (1854-1900) was a Victorian celebrity, famed for his wit, his elegant appearance and his celebration of decadence. But 1895, the year of his most famous stage success, The Importance of Being Earnest, was also the year of his downfall. …Wilde was found guilty and jailed for two years.
---
---
---
Wilde was involved in an affair with Alfred Douglas. Alfred's father, an influential and intemperate man, strongly disapproved and tried to break up the relationship. In June of 1894, Douglas's father appeared uninvited at Wilde's home in Chelsea accompanied by a prize fighter and had to be firmly told to leave by Wilde. He then threatened to disrupt the opening of Wilde's play, "The Importance of Being Earnest" in London.
Finally, the Marquess left a note at Wilde's club accusing him of "posing as a sodomite." Wilde felt there was no recourse for this last action but to bring suit for libel against the Marquess.
However, according to the Libel Act of 1843, the only way to defend against a charge of libel was to prove that the charges were true.(1)Oscar Wilde, the famous British playwright and author, was involved in three court trials during the spring of 1895 that devolved from his relationship with a young British poet, Lord Alfred Douglas, son of the Marquess of Queensbury.
The trials were quite sensational and widely followed in Great Britain. In New York, there was press coverage of all three trials, but the criminal proceedings of the second and third trials generated a greater number of news articles. William only mentions the trial in his diary. The only other reference to Wilde in the diary appears when William, the avid theatregoer, mentioned a performance of "The Ideal Husband." (Diary, 1895-03-21)
The trial took place in early April of 1895. During the trial, the defense took aim at both Wilde's writings and his personal relationships. Some of Wilde's writings were attacked by the defense counsel as being suggestive with homosexual allusions, such as The Portrait of Dorian Gray.
He also brought up some letters to Wilde written by Alfred Douglas, asking Wilde to explain their nature. In addition to this literary attack, counsel also directly asked questions of Wilde about his relationships with certain young men, many of whom were valets or unemployed or newspaper sellers, and then produced gifts such as fine clothing and silver walking sticks that Wilde had given them.
As a result, Wilde was forced to drop the libel proceeding before it could be brought to a judgment, but the damage had been done. The evidence introduced about his relationships with young men was sufficient for the courts to hold him in jail pending a criminal trial for "gross indecencies," which had become a crime by the Criminal Law Amendment Act of 1895.(1) This is the imprisonment that William referred to in his diary entry of 1895-04-11.(3)
The first criminal proceeding took place in late April of 1895. Perhaps due to Wilde's own impassioned testimony concerning "the love that dared not speak its name," it ended with a deadlocked jury. (2)
But Queensbury by now was so incensed at Wilde that there is evidence he pressured the government to continue the prosecution. Wilde was released on bail on May 7, 1895. Many thought he was being offered an opportunity to flee to France and escape the coming trial. Wilde stayed, and the second criminal proceeding took place at the end of May 1895.
With the testimony of many of the young men that Wilde had associated with as well as the young man who acted as his procurer, Wilde was convicted, sentenced, and served two years at hard labor for "unnatural crimes" as William wrote (Diary, 1895-05-26). After being released from prison, no publisher would take his work, and he headed quietly to France where he died in 1900. (1)
Linder, Douglas O.,  "Famous World Trials The Trials of Oscar Wilde 1895", http://law2.umkc.edu/faculty/projects/ftrials/wilde/wilde.htm, Last Accessed 12/31/2012
"Oscar Wilde's Guilt Doubted," The New York Times, May 2, 1895, p.5.
"The Wilde Scandal Proceedings," New-Yorker Staats-Zeitung, April 12, 1895, p. 1.
---
The Project Gutenberg EBook of The Trial of Oscar Wilde, by Anonymous
---
Mr. Oscar Wilde died at Paris last Friday, in his forty-fifth year. He was the son of Sir William Wilde, an eminent Irish surgeon, and his mother was a woman of considerable literary ability.
In 1874 he entered Magdalen College, Oxford, where he won his two "firsts" in the Classical School, and also the Newdigate Prize for English verse. But the bent of his mind was not academic or scholarly. Even while he was at Oxford he was the most prominent leader in the new "aesthetic" movement, as it was called.
The aestheticism of the day was largely a misreading of the spirit of Hellenism. The modern world is apt to draw a false antithesis between the good and the pleasant, and to make hard and fast distinctions between the moral, intellectual, and physical sides of life.
The Greek knew nothing of this antithesis. Moral and physical excellence were alike "beautiful;" moral and physical defects were alike "ugly." hence the philosophic basis of the new aesthetic movement, or cult of the beautiful.
The beautiful in life was the only thing worth pursuing; ugliness was the thing to be avoided. Of course there is a degree of truth in all this. But the fallacy of the aesthetic doctrine of that day, as many understood it, was that it narrowed down the comprehensive Greek ideal of beauty to mere physical or material beauty.
The extravagances of the aesthetic school are almost forgotten now, but its warped and one-sided philosophy was not born with Wilde, nor has it died with him. He had great literary gifts.
His romance, The Picture of Dorian Gray, which embodies his philosophy of aestheticism, is a book of unmistakable tragic power. In 1892 he appeared as a writer of comedies with Lady Windermere's Fan.
This was followed by A Woman of No Importance and An Ideal Husband. His plays were witty, paradoxical and perverse. There was little variety in the characterisation, but the work in other respects was technically admirable. In 1895 Wilde disappeared from public life.
Two years later, on his release from prison, he published The Ballad of Reading Gaol, perhaps his most powerful piece of writing. Wilde's life is one of the saddest in English literature. His abilities were sufficient to win him an honoured place as a man of letters, but they struggled in vain against his lack of character.
20 March 2018 | Alex Johnson | Independent
Collected Works of Matthew Arnold
City of God by St Augustine
The Confessions of St Augustine
Various Works by Charles Baudelaire
The Pilgrim's Progress by John Bunyan
The Prioress's Tale by Geoffrey Chaucer
The Divine Comedy by Dante Alighieri
La Vita Nuova by Dante Alighieri
Collected Works of John Dryden
Trois Contes by Gustave Flaubert
La Tentation de St Antoin by Gustave Flaubert
Illumination by Harold Frederic
The Passes of the Pyrenees by Charles L Freeston
Faust by Johann Wolfgang von Goethe
Brittany by Baring Gould
Collected Works of Hafiz
The Well-Beloved by Thomas Hardy
The Longer Poems of John Keats
Epic and Romance: Essays on Medieval Literature by William Paton Ker
The Courtship of Morrice Buckler: A Romance by AEW Mason
An Essay on Comedy by George Meredith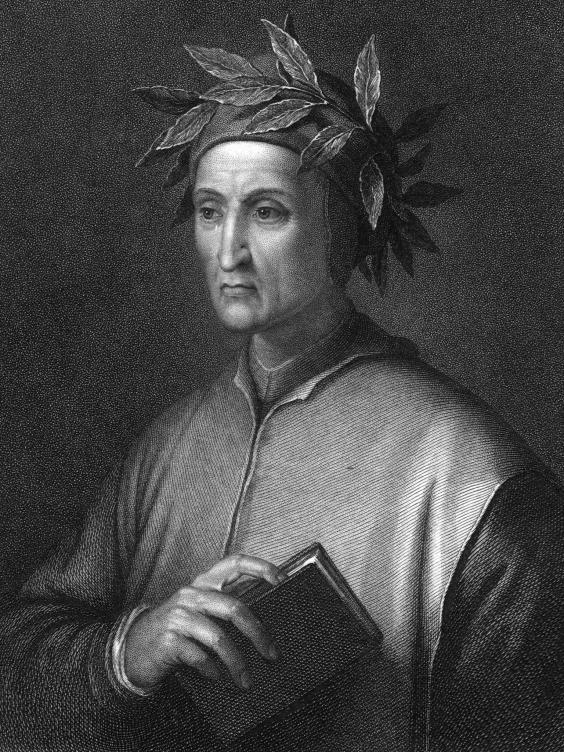 The History of the Jews by Henry Hart Milman
History of Latin Christianity by Henry Hart Milman
History of Rome by Theodor Mommsen
Juvenile Offenders by William Douglas Morrison
A History of Ancient Greek Literature by Gilbert Murray
Apologia Pro Vita Sua by John Henry Newman
Two Essays on Miracles by John Henry Newman
Idea of a University by John Henry Newman
Essays on Grace by John Henry Newman
Provincial Letters by Blaise Pascal
Pensées by Blaise Pascal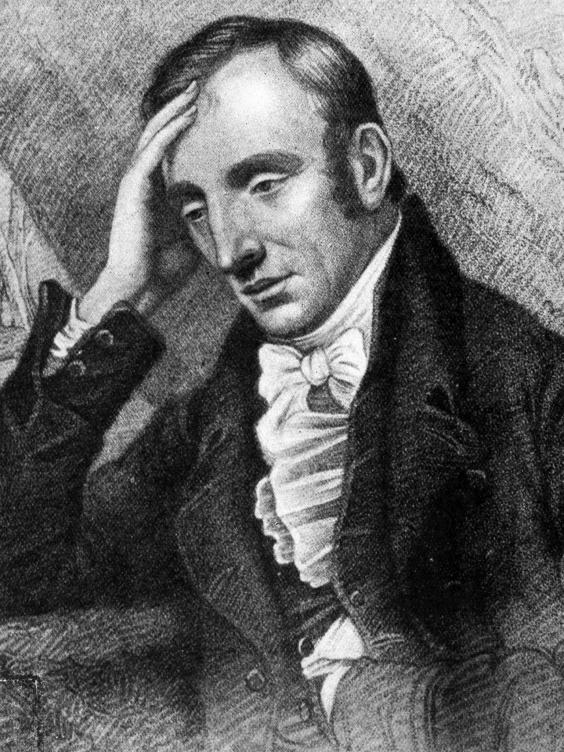 The Renaissance by Walter Pater
Gaston de Latour by Walter Pater
Miscellaneous Studies by Walter Pater
Egyptian Decorative Art (paperback) by WM Flinders Petrie
Letters and Memoir by Dante Gabriel Rossetti
Quo Vadis by Henryk Sienkiewicz
The Student's Chaucer by Walter William Skeat
Collected Works of Edmund Spenser
Treasure Island by Robert Lewis Stevenson
Collected Works of August Strindberg
The Study of Dante by JA Symons
Richard Wagner's letters to August Roeckel
Collected Works of William Wordsworth
---
Gripping TV recreation of Wilde's 1895 trial for gross indecency, starring Micheál MacLiammóir.  Drama-documentary 1960 51 mins
This gripping edition of Granada Television's On Trial series recreates one of the most infamous trials in British legal history.
The prosecution of Oscar Wilde for gross indecency with other men followed Wilde's disastrous libel charge against the exceptionally unpleasant Marquess of Queensberry, father of his lover Lord Alfred Douglas. Micheál MacLiammóir was a full two decades older than Wilde's 40 years at the time of the trial, yet his portrayal is a marvel.
Homosexuality is arguably signalled more explicitly here than in the two feature films about his downfall released the same year.
Though ultimately futile, Wilde's challenge to the prosecution's moral judgement and unashamed defence of "the love that dare not speak its name" retains extraordinary power, not least when re-enacted with such skill.
The outcome of these trials is no surprise: Wilde was sentenced to two years in prison with hard labour, and died, destitute, in Paris in 1900. MacLiammóir's one-man show The Importance of Being Oscar debuted in Dublin in 1960, and went on to tour around the world.
The Granada series included a re-enactment of the 1916 trial of Roger Casement, also available to view on BFI Player.
---