One group can fill several bin bags in 20 minutes, with 35 million single-use plastic bottles used every day in the UK.
08 June 2018 |Jonathan Samuels  | Sky News
Plogging is jogging with a difference.
Runners wear gloves, and carry bin bags, plucking rubbish from their route as they go, hence the name.
The sporting pursuit began in Sweden 18 months ago and is now spreading around the globe as we become more aware of the scourge of single-use plastic and the damage it is doing to the environment.
JP McCormack runs a plogging group in west London.
While jogging along his local canal he became aware of how much rubbish was in the water and on the tow path.
He told Sky News: "I saw how much rubbish there was and had read about plogging in a newspaper article.
"We started a group and it's a great way of keeping fit and making a difference."
The group easily fills a number of bin bags in less than 20 minutes.
Fellow plogger Tom Pascoe says they have even become competitive.
He added: "At the end of our jog we compare sacks to see who has the biggest.
"It's important that everyone does their bit."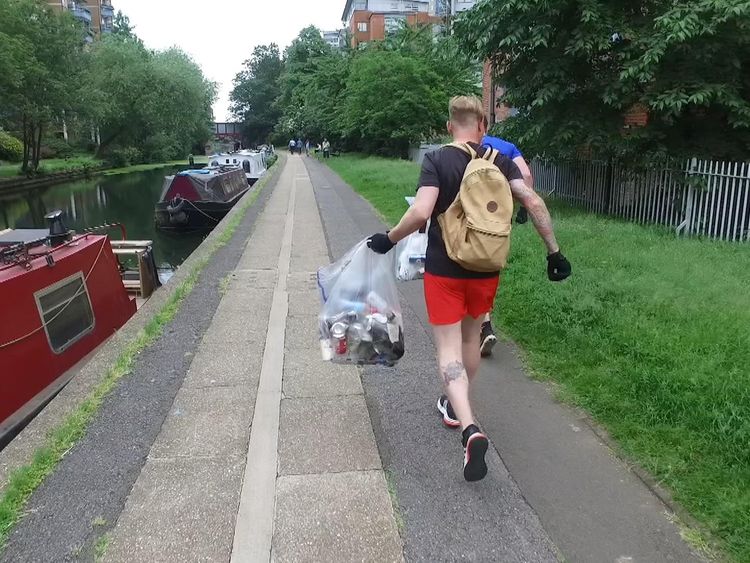 More than 35 million single use plastic bottles and 7 million coffee cups are used every day in Britain.
Many end up in our waterways and eventually make their way to the ocean.
In the UK, Environment Secretary Michael Gove has committed to bring in deposits on plastic bottles to encourage recycling.
Original Link:  The 'ploggers' pick up plastic as they go running to save the world's oceans
Read This Day from Hawkins Bay Dispatch