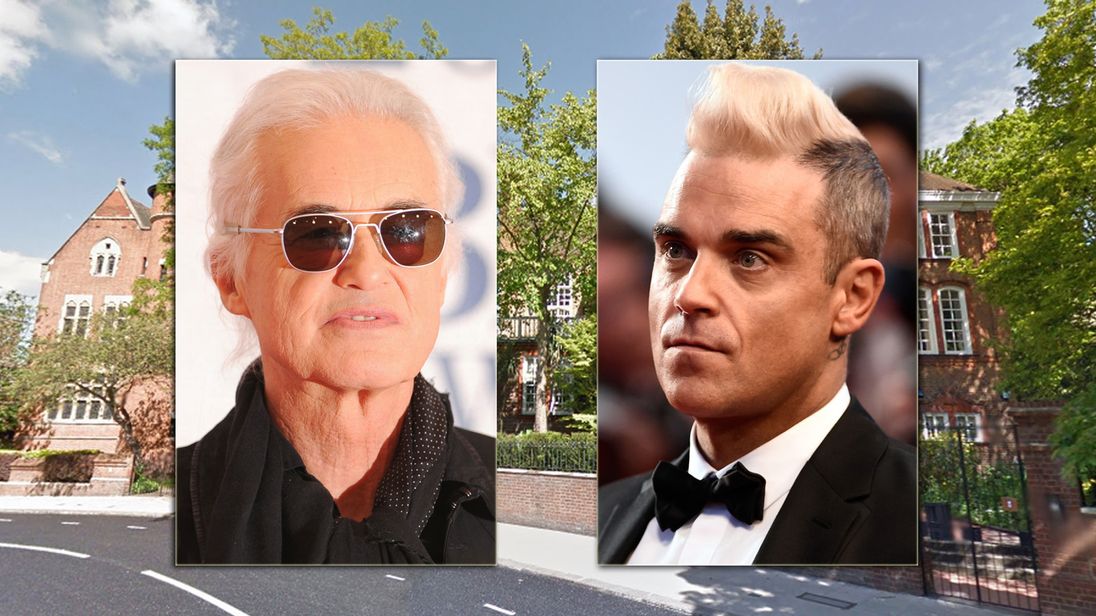 Led Zeppelin guitarist Jimmy Page and pop star Robbie Willams have been embroiled in a battle over the singer's renovation plans.
19 December 2018 | Staff | Sky News
Robbie Williams has won his five-year fight against neighbour Jimmy Page over plans to build an underground gym and swimming pool at his home in west London.
Planning permission has been conditionally approved for the work despite objections from the Led Zeppelinguitarist.
The celebrity musicians have been at loggerheads over Williams's proposals for his £17m grade II listed home, Woodland House, in Kensington.
Original Link: Robbie Williams wins pool plan fight against Led Zeppelin neighbour Jimmy Page