31 Jan 2019 |Philip Whiteside| Sky News
In July 2017, the last Islamic State fighters left in the city of Mosul attempted to flee by swimming across the mighty Tigris River that runs through Iraq's second largest city.
They had been defeated.
As patriotic music blared out of portable speaker systems, Iraqi soldiers danced on tanks and re-raised their national flag.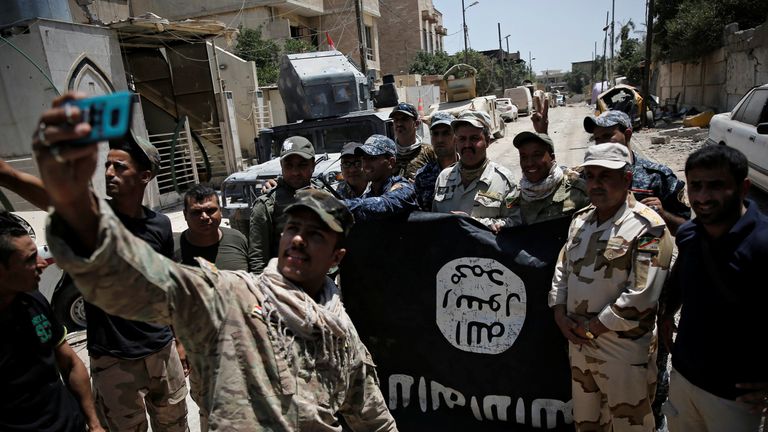 But, as the dust settled and those still in what had become a city of ghosts surveyed the damage caused by the thousands of bombs and millions of bullets used to dislodge IS, the formidable task of rebuilding became clear.
The UK gave £33m in January to help communities in Iraq hit by IS, but as Britain hands out more aid, what is being done to repair and restore the devastated landscape?
The damage
It took nine months for a coalition of Iraqi soldiers, other militia and a US-led task force to dislodge IS from Mosul – a significant part of a longer war to eject the militant group from Iraq.
During nearly four years of conflict between IS and Iraqi forces, the US alone carried out more than 9,000 airstrikes and dropped more than 65,000 bombs as they tried to oust fighters from the towns and cities across the north and west of the country.
The damage to the old city of Mosul alone was estimated at $1bn (£760m). Between 50% and 75% of public buildings in the city of 1.4 million were thought to have been destroyed.
The UN says it has been told of about more than 56,000 dwellings across IS-affected areas, which go far beyond Mosul, that are in need of repairs or replacement.
Of those, 18,000 are in Mosul.
In just the Christian communities on the Nineveh plains, which surround Mosul, around 14,000 homes and 363 churches were damaged or destroyed, according to Christian NGO ACN International.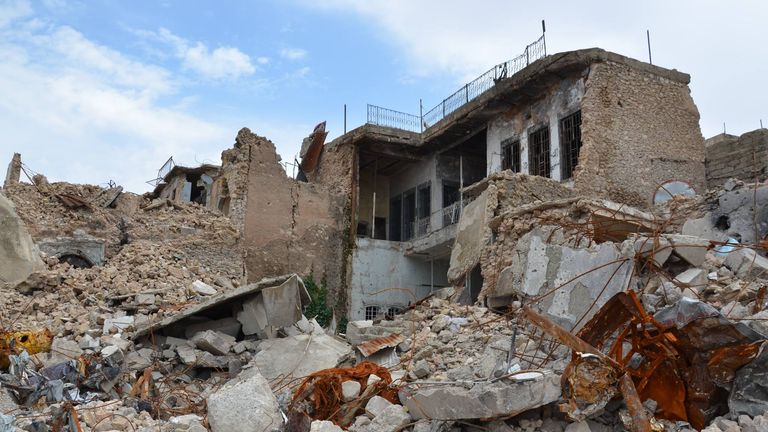 In total, five of Iraq's governates – many of them the biggest and most populated – were affected.
It is estimated that almost 8m tonnes of debris was left in Mosul alone by the destruction wreaked during the war.
The people
It is believed about one million of Mosul's inhabitants fled the city during the occupation by IS, also known as Daesh.
Millions more left their homes in other areas in the north and west of Iraq, in fear of what might happen to them.
Among them were Christians, Kurds, Turkmen and Yazidi minorities, many of whom were escaping violent persecution.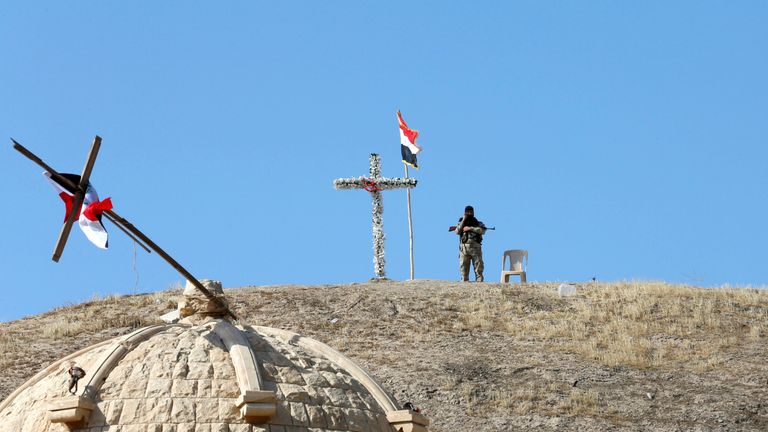 Research by various NGOs has found that people like those who lived under IS rule are afraid to return to their homes, even if they are intact.
The returners
Nearly 90% of those who left Mosul have returned, according to the UN.
Of those, more than half a million school children have been allowed to go back to school after 638 schools reopened – a third of which have been repaired.
Across Iraq, more than four million are said to have gone back home, but there are still well over one million living in temporary shelters.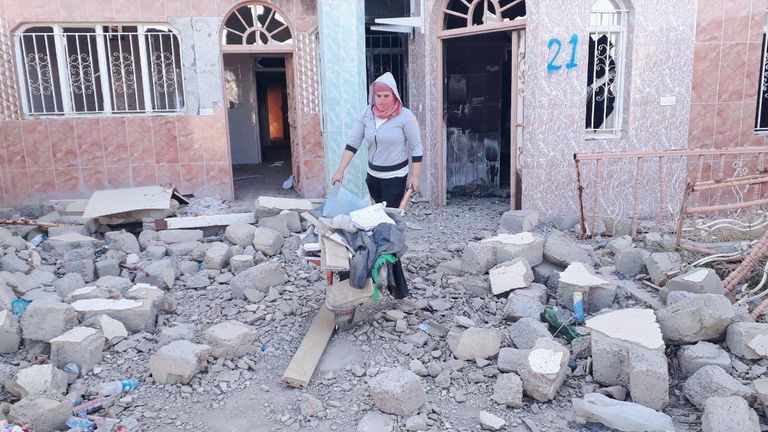 Much of the work undertaken by agencies, including the UN and its partners, has tackled the fears of those communities hardest hit by IS violence – first of all by making their neighbourhoods safe, and then by installing basic services, removing improvised bombs, repairing homes and offering jobs, often on the repair projects.
Rebuilding homes
Work is well under way to repair the damaged homes and communities left shattered by years of occupation and fighting.
But the rate at which it is happening varies.
Original Link: How is the reconstruction of Iraq going?
join the Hawkins Bay Revolution
before it is too late
Read
James Porteous