Early unverified reports today (21 June 2019) indicate US military approved and then halted a 'limited strike' against Iran. Please be aware that the original source appears to be the New York Times so we must await additional sources before ascertaining the validity of these reports. JP
Update: This report has apparently been confirmed by Newsweek. [See below and here].
As an aside, what on earth is the US media's obsession with Trump's 'presidential vow to break with his predecessors in launching costly, lengthy military campaigns abroad.'
How many campaign promises has he broken thus far. And yet this 'vow' is held up as though it is the defining attribute of a president who they still insist is anti-war and abhors the violence perpetrated by his predecessor.
Nothing could be further from the truth.  Indeed, this is a leader who called for a military strike against a sovereign country, then cancelled the strike without explanation and will no doubt soon once again break his sacred 'vow to break with his predecessors in launching costly, lengthy military campaigns abroad.'
The fact that he called for and then canceled a military strike tells us much about the man, but it does not in any way make him an anti-war humanitarian.  JP
---
21 June 2019 | JAMES LAPORTA AND TOM O'CONNOR | Newsweek
An ordered military operation against military targets in Iran was called off in the early stages on Thursday, though the reason for holding the strike remains unclear.
As reported by the New York Times and confirmed by Newsweek, President Donald Trump gave the go-ahead for an attack on a series of sites in Iran and military officials were in the process of carrying out the orders before the president reversed course and officials received a stand down order.
Officials who spoke to the Times did not indicate why Trump changed his mind regarding the attack, or if a strike would be carried out in the coming days as tensions have continued to mount between Iran and the United States. Newsweek has learned from a Pentagon official, however, that regional U.S. military assets, including the Ticonderoga-class guided-missile cruiser USS Leyte Gulf, have been put on 72-hour standby.
The source said that U.S. forces were woken up around 2 a.m. local time "within the hour" of striking, then nothing happened. Plans to attack were said to have still been on by 6:30, even 7 p.m. EDT.
While some reports originating in a number of Arabic-language Twitter accounts of sirens and explosions in Iran's southwestern city of Bushehr—home to military installations and nuclear facilities—initially caused a minor social media stir around the time the strike was planned, these claims ultimately proved false.
Among the U.S.' designated targets was the S-125 Neva/Pechora surface-to-air missile system, a Soviet system known to the NATO Western military alliance as SA-3 Goa, a Pentagon official told Newsweek. This weapon was believed by the U.S. military to have been used by Iran's Revolutionary Guards in Thursday's downing of a Navy RQ-4A Global Hawk drone, though the elite Iranian force claimed to have used the domestically produced 3rd Khordad transporter erector launcher and radar, a variant of the locally-made Raad surface-to-air missile system.
Iran claimed the downed drone had violated its airspace, while the Pentagon has contended that the unmanned aircraft was flying in international airspace.
The U.S. and Iran have in the past engaged in minor skirmishes in the strategic waters of the Persian Gulf, but this strike would have been unprecedented in the 40 years of mutual hostility that have transpired since the Islamic Revolution ousted a West-backed monarchy in favor of the current leadership, dominated by clerics.
While Trump previously oversaw the first-ever U.S. strikes on Syria in April 2017 and 2018, a decision to attack Iran could prove a more serious departure from his presidential vow to break with his predecessors in launching costly, lengthy military campaigns abroad.
In a rare respite in their decades-long animosity, the U.S. and Iran briefly came together under former President Barack Obama to sign a 2015 nuclear deal, lifting international sanctions in exchange for Tehran curbing its nuclear activities, but recent events have left both sides perhaps farther apart than any time before.
Last year, Trump announced America's exit from the agreement after repeatedly criticizing it for not going far enough to stop Iran's alleged support for militant groups and ballistic missile development. Iran has always denied wanting nuclear weapons, but last month — the anniversary of the U.S. withdrawal — it argued it too would reconsider its commitments and begin enriching uranium at higher levels.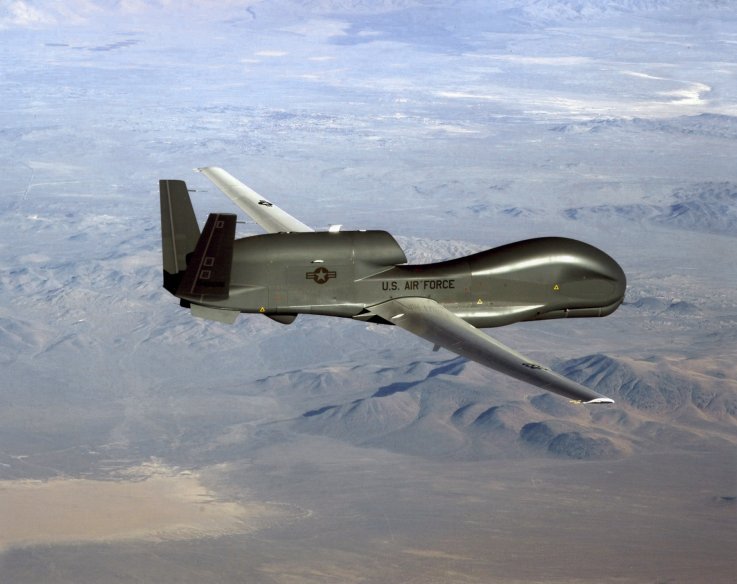 Around this same time, White House national security adviser John Bolton and other key administration figures began warning of a heightened threat posed by Iran against U.S. interests in the region. Then came a string of incidents the U.S. linked to Iran, including rocket attacks against Iraqi bases, blasts that damaged oil tankers in the Gulf of Oman and, finally, on Thursday, the shooting down of the U.S. Navy RQ-4A.
Iran has denied any involvement in harassing U.S. troops or foreign-flagged commercial vessels, but openly claimed the hit on the high-flying, state-of-the-art surveillance drone, saying it had violated Iranian airspace. The U.S. and Iran each released maps showing conflicting paths for the RQ-4A, parts of which Iranian Foreign Minister Mohammad Javad Zarif claimed his country's forces collected within their territory, an account further disputed by the Pentagon.
Iran's top diplomat even vowed to take the case to the United Nations, which has already called for an investigation into the Gulf of Oman tanker attacks amid international skepticism. Russia, China and even European powers still looking to back the Iran nuclear deal have implored the U.S. not to escalate tensions with Iran, warning of devastating results. The Trump administration showed little response, however, as it continued to be distracted by overlapping investigations and even calls for impeachment at home as the crisis swelled abroad.
Just a day before the drone downing, Brian Hook, U.S. special envoy for Iran, faced a chorus of skeptical lawmakers grilling him on the president's ability to take military action without congressional consent. Hook mostly dodged these questions, simply saying the administration would "do everything that we are required to do with respect to congressional war powers" and referring legislators to the State Department's legal office.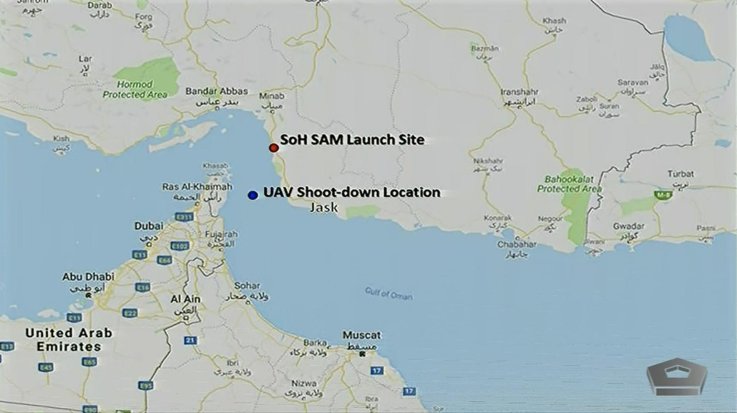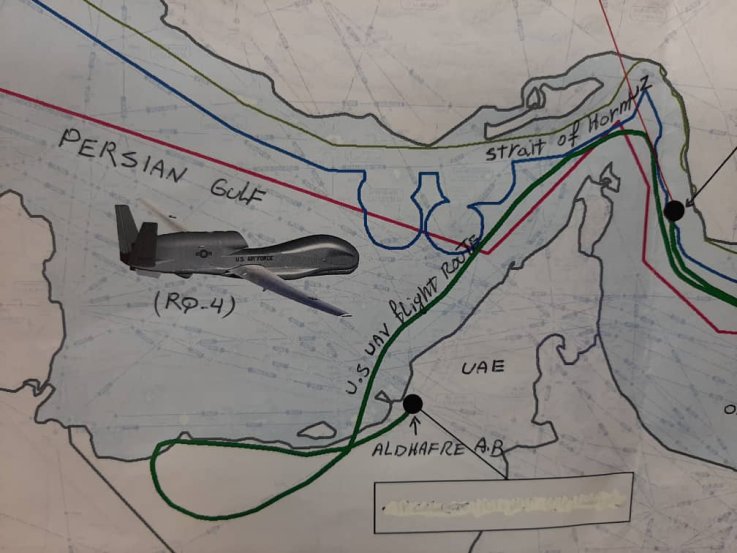 Back in Tehran, Revolutionary Guards commander Hossein Salami acknowledged earlier Thursday that the drone knockout sent "a clear message" to the U.S. He said his country did "not have any intention for war with any country," but was "ready" for one.
When first asked that same day if he would respond to the RQ-4A downing with military action, Trump initially left reporters guessing, simply saying "You'll soon find out" and even suggesting Iran did not engage the drone on purpose. Hours later, leading lawmakers were briefed at the White House and many, such as House Speaker Nancy Pelosi and Senate minority leader Chuck Schumer, left stern-faced, warning reporters that even limited actions snowball into all-out conflicts.
---
21 June 2019 | Staff and Agencies | Al Jazeera English
US President Donald Trump approved military strikes on Thursday against Iran in retaliation for the downing of an unmanned surveillance drone, but pulled back from launching the attacks, media reports in the United States say.
Citing senior White House officials, The New York Times reported that an operation sanctioned by Trump to launch attacks on a "handful of Iranian targets", including radar and missile batteries, was "in its early stages" on Thursday evening when the US leader changed tack and called it off.
Planes were in the air and ships were in position, but no missiles were fired, when the order to stand down came, NYT cited one senior administration official as saying.
The Washington Post and ABC news also reported the developments, citing unnamed White House officials and other sources said to be familiar with the matter.
The White House has yet to comment on the reports.
'Catastrophic clash'
The reports came just hours after Iran's elite Islamic Revolutionary Guard Corps (IRGC) said it had shot down an unmanned US aircraft after it flew into Iranian airspace.
US officials later said the drone, which was allegedly struck by a surface-to-air missile, was in international territory at the time it was brought down.  Trump, for his part, accused Iran of making a "very big mistake" over the incident but also suggested the move may have been unintentional.
On Friday, Iran's foreign ministry said Tehran had "indisputable" evidence that the aircraft had violated its airspace.
Deputy Foreign Minister Abbas Araghchi told  Swiss ambassador Markus Leitner, whose country represents US interests in Iran, of the evidence on Thursday night, the ministry said in a statement.
"Even some parts of the drone's wreckage have been retrieved from Iran's territorial waters," Araghchi told the Swiss envoy, according to the statement.
The statement came after Iranian Foreign Minister Mohammad Javad Zarif, in a Twitter post on Thursday, gave the exact coordinates at which he said the drone was shot, adding that Iran has retrieved sections of the drone from its territorial waters.
Separately on Thursday, Majid Takht Ravanchi, Iran's ambassador to the United Nations, sent a letter to the body's Secretary-General,  Antonio Guterres, denouncing the aircraft's movements as a "blatant violation of international law".
"While the Islamic Republic of Iran does not seek war, it reserves its inherent right … to take all appropriate necessary measures against any hostile act violating its territory, and is determined to vigorously defend its land, sea and air," Ravanchi said.
FAA bars flights in Gulf
The incident marked the first direct Iranian-claimed attack on US assets and came amid heightened tensions between the US and Iran, unleashed by Trump's decision last year to withdraw from an international accord that curbed Tehran's nuclear programme.
The downing of the $130m drone was also the latest in an escalating series of incidents in the Gulf since mid-May, including suspected attacks on six tankers that the US blamed on Iran.
Tehran denied involvement, but Washington has since boosted its military presence in the Gulf, citing unspecified threats from Iran. All of this has raised fears that a miscalculation or a further rise in frictions could push the US and Iran into open conflict.
Amid the heightened friction, the US Federal Aviation Administration (FAA) issued an emergency notice on Thursday barring US airlines from flying in airspace over parts of the Gulf due to "due to heightened military activities and increased political tensions".
"All flight operations in the overwater area of the Tehran flight information region …above the Persian Gulf and Gulf of Oman only are prohibited under further notice due to heightened military activities and increased political tensions," the FAA said.
Analysts, meanwhile, warned the downing of the drone and its subsequent fallout could result in a major conflict erupting in the region.
"This is a 1914 moment in the region – a single incident can result into catastrophic clash in the region," Ali Vaez, Iran Project Director for the Belgium-based International Crisis Group, told Al Jazeera.
"That would not just involve the Iranians and the Americans, but the entire region would be put on fire," Vaez added.
Regional tensions
Authorities from US ally in the region Saudi Arabia said on Friday that Riyadh supported the "United States maximum pressure campaign on Iran", adding it had discussed the latest "Iranian attacks" with Washington.
Prince Khalid bin Salman, Saudi's deputy defence minister, said in a tweet that he had discussed recent attacks in the region with US Special Representative for Iran Brian Hook during a meeting between the pair.
"We affirmed the Kingdom's support for the United States maximum pressure campaign on Iran, which came as a result of continuing Iranian hostility and terrorism, and discussed the latest Iranian attacks on the Kingdom," bin Salman said.
On Thursday, Saudi officials said Iran-aligned Yemeni Houthi rebels had fired a "projectile" at a desalination plant in the Kingdom's southern province of Jizan, but said no one was wounded and there was no damage caused to the facility.
The Houthis have stepped up missile and drone attacks in Saudi Arabia in recent weeks amid the rising tensions throughout the  Middle East .
---
SOURCE: AL JAZEERA AND NEWS AGENCIES
Original Link: Trump approved strikes on Iran but pulled back: Reports
join the Hawkins Bay Revolution
before it is too late
Read
James Porteous